Grace Evangelical Lutheran Church-Sugar Bush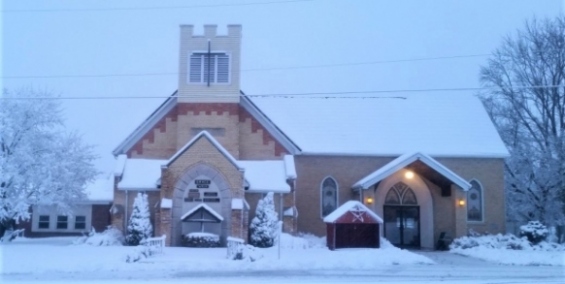 Welcome to Grace Lutheran Church-Sugar Bush just north of New London, WI. We invite you to worship our Lord Jesus Christ and grow with our family during our Sunday morning worship services, our special services, Sunday School, and various Bible Studies opportunities. May God bless you!

What's Going On at Grace?
God's Word for This Week
Jesus Appears as the Lamb of God Who Takes Away the Sin of the World
This Lamb would take away the sins of the world and bring both Israel and the Gentile nations into the kingdom of God. The hearts that see this Savior in faith cannot help but take the news of this salvation to the ends of the earth.
Come and hear His Word, all visitors are welcome and we are looking forward to seeing you Sunday!
Come, enjoy and invite others to see the God's Word through the Bible as we praise the Holy Trinity-Father, Son, and Holy Ghost.
Our Doors are Open To All
John 10:9
I am the gate; whoever enters through me will be saved. They will come in and go out, and find pasture.