Grace Evangelical Lutheran Church-Sugar Bush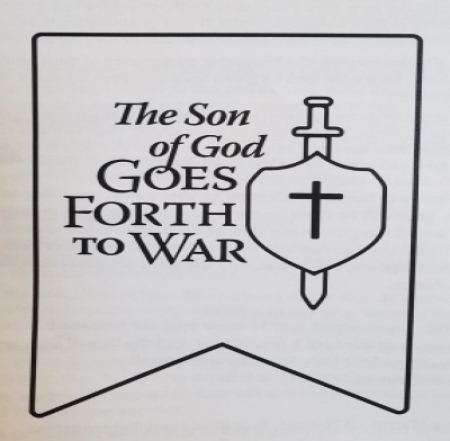 Welcome to Grace Lutheran Church-Sugar Bush just north of New London, WI. We invite you to worship our Lord Jesus Christ and grow with our family during our Sunday morning worship services, our special services, Sunday School, and various Bible Studies opportunities. May God bless you!

What's Going On at Grace?
Jesus Defeated the Devil for Us
The First Sunday in Lent.
God's Word for This Week
The season of Lent begins with Ash Wednesday. Historically, it was a period of time during which the Christian would deny himself certain luxuries or behaviors in order to focus more clearly on the tremendous sacrifice that Christ made for us on the cross. Technically, the Sundays during Lent are not considered part of the forty-day season, and, therefore, the passion history itself is not generally part of the Scripture lessons appointed for these days. Today's lessons remind us of the stark contrast between God's perfection and our sin-stained imperfection, but also of the victory Christ has won on our behalf and has credited to us.

The Son of God goes forth to war and defeats the devil for us. The Prayer of the Day sets the tone for this Sunday: the ancient foe warred on mankind in the garden, but God promised to send a champion to battle on our behalf. The Second Adam came to do what the first could not, and in the desert the battle was joined. But for us fights the valiant one whom God himself elected...he holds the field forever (Hymn of the Day).

Come and hear His Word, all visitors are welcome and we are looking forward to seeing you Sunday!

Join us during the Lenten season this Wednesday evening to reflect "The Son of God Goes Forth to War", our Savior's love and the price He paid on the cross for each of us. The Lenten service starts at 7 pm on Wednesday nights with a fellowship meal starting at 6 pm, that donation is going to support our the Youth Group's Summer Rally this year.

Come, enjoy and invite others to see the God's Word through the Bible as we praise the Holy Trinity-Father, Son, and Holy Ghost.
Our Doors are Open To All
John 10:9
I am the gate; whoever enters through me will be saved. They will come in and go out, and find pasture.