Grace Evangelical Lutheran Church-Sugar Bush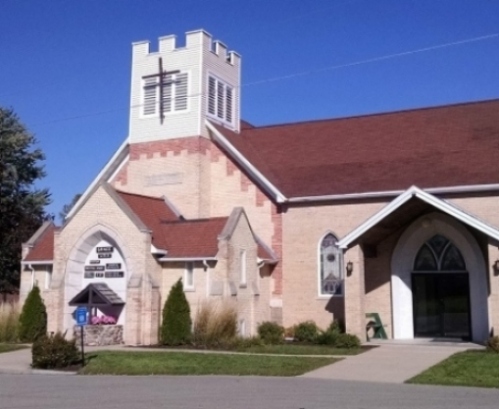 Welcome to Grace Lutheran Church-Sugar Bush just north of New London, WI. We invite you to worship our Lord Jesus Christ and grow with our family during our Sunday morning worship services, our special services, Sunday School, and various Bible Studies opportunities. May God bless you!

What's Going On at Grace?
All Who Die in Christ Are Alive
God's Word for This Week
This favorite hymn assures us everything is peace right now for the saints above.

"Sweet is the calm of paradise the blest,"
"But then there breaks a yet more glorious day:
The saints triumphant rise in bright array;
The King of glory passes on his way.
Alleluia! Alleluia!"

Come and join us to find your peace with our Triune God.

All visitors are welcome and we are looking forward to seeing you Sunday!

Thanksgiving Worship Service: November 27th at 7 pm. It is good and right to give thanks to the One who has provided for our every need, in God be the Glory!

Advent by Candlelight : December 1st at 3:00 pm. This is a wonderful afternoon of the Word, music, and fellowshop to help you prepare your hearts for the Advent season before the holidays get into full swing! More details to follow in the coming weeks.

Come, enjoy and invite others to see the God's Word through the Bible as we praise the Holy Trinity-Father, Son, and Holy Ghost.
Our Doors are Open To All
John 10:9
I am the gate; whoever enters through me will be saved. They will come in and go out, and find pasture.